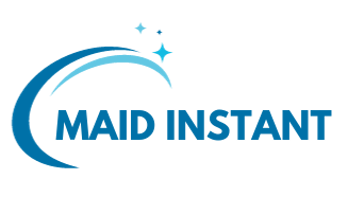 Welcome to Maid Instant - Your Premier House Cleaning Service in Orange County!
Experience the "Maid Instant Magic" in Your Home
At Maid Instant, we take pride in connecting you with top-tier house cleaning service providers who bring a touch of paradise to your space. Our carefully vetted independent house cleaners come equipped with the skills and expertise to cater to your unique cleaning needs and preferences.
Why Choose Maid Instant?
✓ Trusted Referral Agency: We stand behind the quality of our registered service providers, ensuring they deliver exceptional results every time.
✓ Motivated Cleaners: Our teams are compensated well and go the extra mile to exceed your expectations.
✓ Hassle-Free Booking: Order online, by phone, or via text message - anytime, anywhere.
Experience the Maid Instant Spirit
Let us handle your housekeeping chores with care and attention to detail, so you can relax and enjoy the legendary Maid Instant Spirit that permeates everything we do.
Our Range of Services
We offer a comprehensive range of top-quality cleaning services to suit your specific needs:
Regular House Cleaning

Deep Cleaning

Apartment Cleaning

Carpet Cleaning

Window Cleaning

Move In and Move Out Services

Post Construction Cleaning
Attention to Detail, Every Time
We believe that the signature of a great house cleaning experience is the attention to detail. Whether it's an apartment, a house, or a post-construction cleanup, our dedicated service providers ensure every corner is left sparkling clean
Please Note:
As our referred workers are independent service providers, please communicate directly with them regarding specific tasks such as carpet cleaning, professional window cleaning, and upholstery cleaning. These services may need to be added separately. If you have any questions about our referred services, feel free to reach out to our sales team.